EditPros LLC
WRITING | EDITING | BOOK PUBLISHING
530-759-2000
EditPros publishes books and specializes in writing, text editing and proofreading for newsletters, brochures, website content, annual reports, technical reports, academic papers, research studies and articles for publication.
serving Sacramento and vicinity
since 1993 from Davis, California
EARN A REWARD for recommending us.
When your workload is too heavy, some of your communication projects may not get off the ground.
We can help them fly.
Nineteenth-century poet Samuel Taylor Coleridge defined "prose" as "words in their best order."
Composition of imaginative, persuasive, evocative, thought-provoking writing, of course, is more complex than that. The process of choosing words and composing sentences and paragraphs does not necessarily demand the soul of a poet, but it often requires the services of a pro. That's why we're here. EditPros is an editorial services agency concentrating on the communication needs of business organizations. We specialize in writing, text editing, proofreading, publication planning and management. With decades of experience as business writers, editors and published book authors, we help clients throughout the United States communicate with clarity in their informational and marketing communications materials.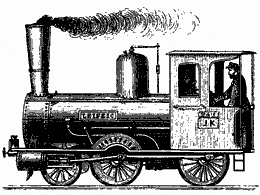 Locomotive engineers didn't stoke the fire in the boiler without first knowing where they were headed. Correspondingly, we don't begin any writing or editing project without a clear sense of direction. As needed, we function as communication consultants who help our clients define and articulate their objectives. Once we've agreed on the destination, we help our clients stay on the right track.
How EditPros can help you.
If you need an experienced web content writer, a document editor, a manuscript proofreader, or a text formatting or page layout expert, you've come to the right place. EditPros produces newsletters, brochures, annual reports, trade press articles, client profiles, success stories, sales letters, written content for websites, and other marketing communications materials. Many of our satisfied clients have expressed gratitude for helping them avoid embarrassing and potentially costly grammatical errors that could have damaged their credibility and detracted from their business. Learn how EditPros can help you save money, save time and save face.
Accomplished writers, editors and proofreaders.
EditPros works with clients in Yolo, Sacramento and Solano counties. We also perform writing, editing, proofreading and web site content preparation for clients elsewhere in California, including the San Francisco Bay Area and Los Angeles, and in other states. Regardless of your location, EditPros can meet your needs for an experienced, meticulous editor, proofreader or writer — as verified in messages from clients with kind words about us.
The EditPros "grammar coach" answers perplexing questions.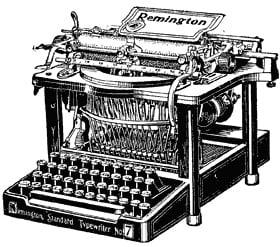 Subscribe to the complimentary EditPros monthly electronic newsletter, in which we discuss the nuances and effective use of language. In each edition, the EditPros "grammar coach" answers readers' questions about word usage, grammar, sentence construction, punctuation and other topics related to the craft of business and journalistic writing. If you would like to refine your ability to write clearly and persuasively, we invite you to read the current edition of EditPros News, submit a question to the "grammar coach" or subscribe by e-mail.
EditPros is a publisher of nonfiction and fiction books in collaboration with authors, and our separate
BookPrep service offers publication services to authors who wish to publish their own titles independently.
Click on any cover image below to view details about that book.